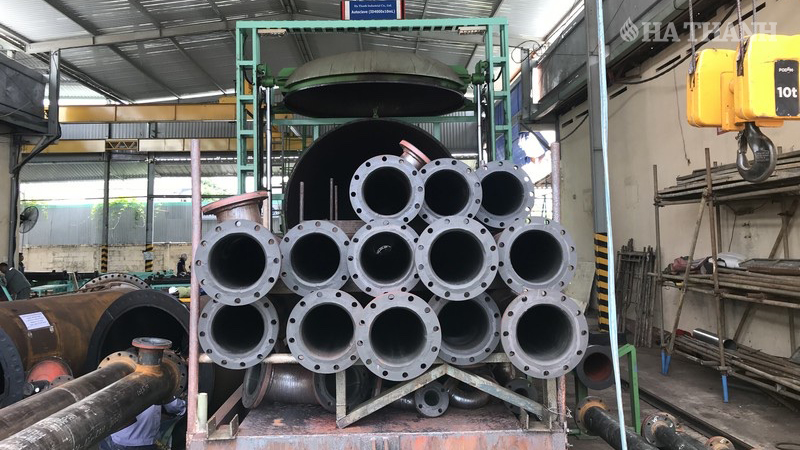 Ha Thanh Rubber Lined Pipe
Ha Thanh have pipe rubber lined facilities for lining pipe from size 1 inch (DN25) ~ 16 inch (DN400) and length from 2750 to 6000mm with mass delivery and fast lining.
The pipes after autoclave vulcanization rubber surface is smooth, beautiful and excellent chemical resistance to acids. Save cost for import rubber lined pipe from oversea.
Method of Vulcanization
Autoclave

Atmospheric pressure steam curing

Internal steam curing
Rubber lining capability
Ha Thanh rubber lining application diametter small size to large size pipe (Radius Bends, Reducing Tees, Tees, Branches).
With a largest autoclaves in the industry, Ha Thanh can properly cure rubber applied to pipe in lengths up to DN2800. Autoclave curing offers the greatest potential for producing exceptional rubber-to-substrate bond strength and high-quality rubber products.