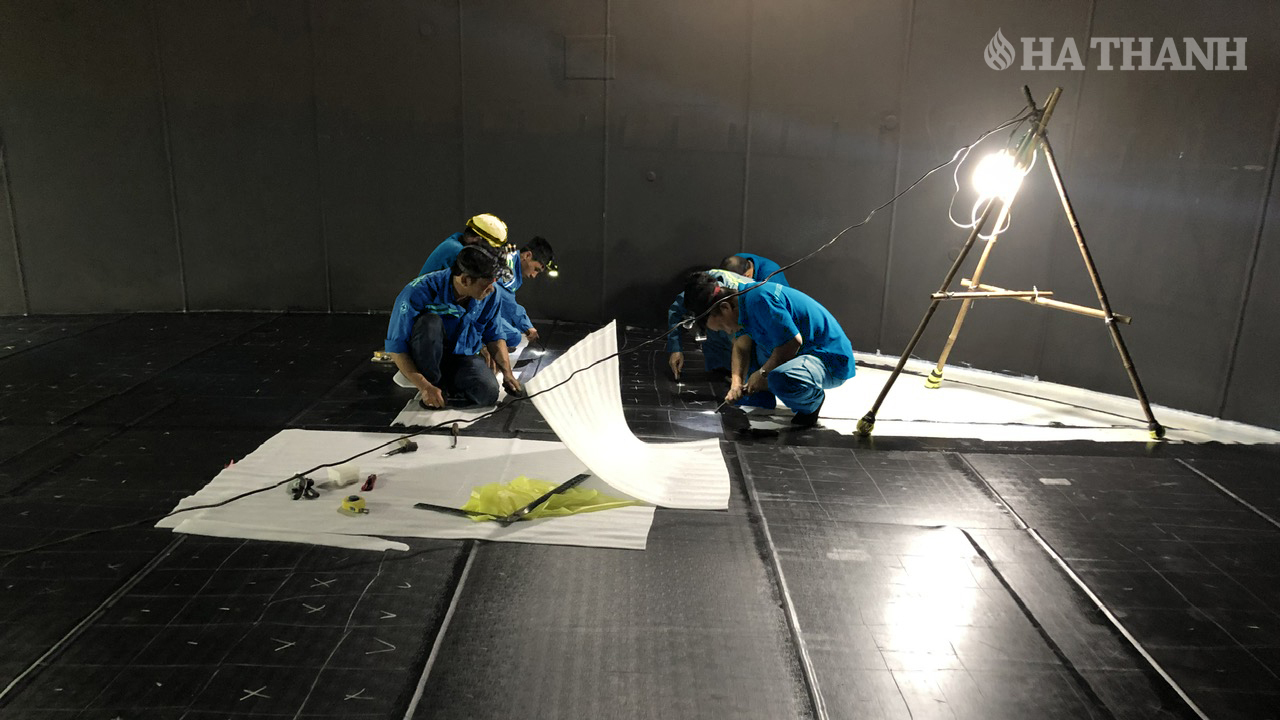 Perfect Service System in Field Lining
Large and huge equipment which is not able deliver to shop and for new lining can be lined at site field. Ha Thanh rubber lining experienced personnel are qualified to work on-site with equipment of any size by providing materials self-curing rubber, cold bonding or open steam rubber.
P

rofessional Quality
Field lining workers are highly skilled and well experienced. All processes will be supervised by the qualified staff who have been trained on how to take appropriate measure to handle organic solvents or to assemble scaffolding. Ha Thanh rubber lining staff are high trained enough to carry out field work safely. 
We keep quality first, safety first and on time to delivery
Our mission is to provide our customers with the highest quality results without sacrificing safety. Ha Thanh offer a variety of field lining services to companies all Vietnam such as tank, pipe and other structure lined for fabrication engineering companies, mine & mineral processing, chemicals plant, food processing, energy and others.
Mining Equipment 
Benefits of rubber lining for this industry include high resistance to abrasion and corrosion, noise reduction, increased equipment life and reduced off time. Ha Thanh supply rubber linings for the mining applications.
Mineral treatments 

Launder equipment

Attrition scrubbers
Chemical Tanker Transportation
Chemicals transportation is important to support the industry. Ha Thanh offer corrosion protection solution for transportation tanks below
Rubber lining Hydrochloric acid tanker or lorry truck

Rubber lining Phosphoric acid tanker or lorry truck
Chemical Processing Storage Tank
Rubber Linings are highly resistant to most chemicals and acids, and have been used for many decades to protect all types of process plant and equipment from corrosion and chemical attack. Ha Thanh select and apply suitable rubber lining material for internal tank, pipe spools to prevent corrosion.
Hydrochloric Acid Storage Tank

Sulphuric Acid Equipment

Phosphoric Acid Tank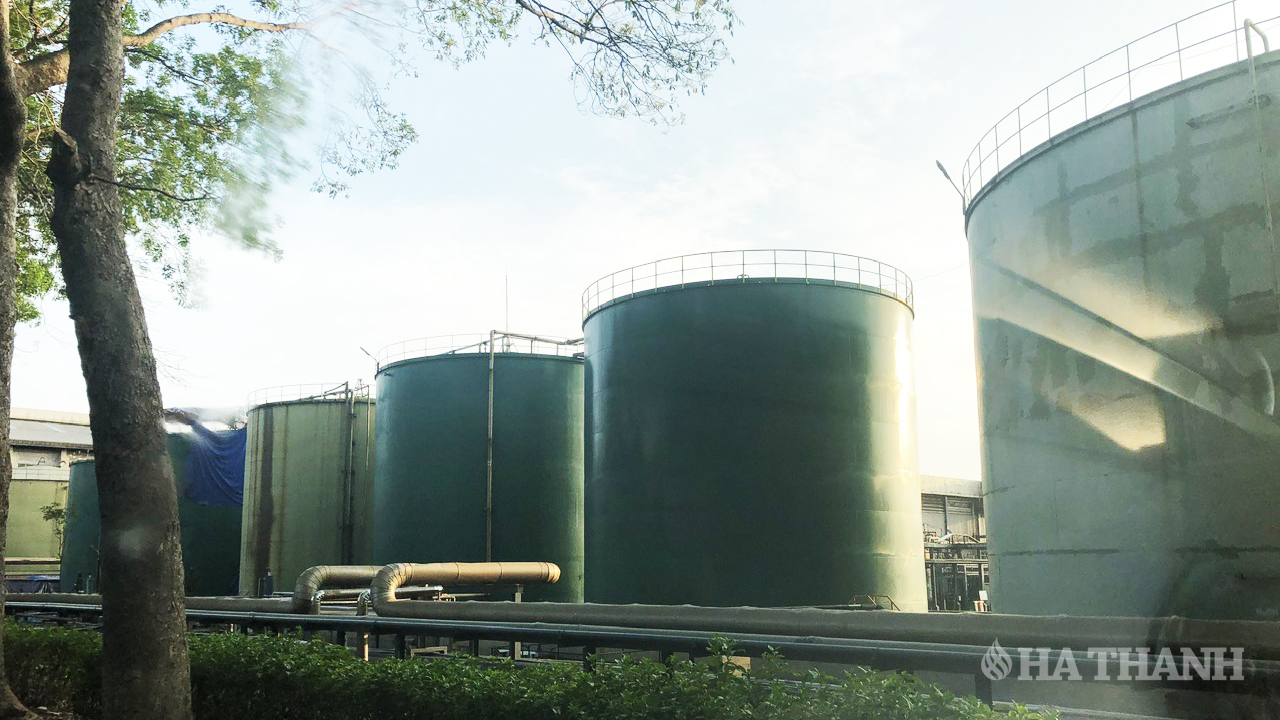 Above: Ha Thanh rubber lined 05 large storage tank 1500m3 HCl 32% for Vedan Vietnam
Our rubber sheet
Uniform thickness

No containmation

No air pocket in sheet
Our method of Vulcaniztion on Field

 
Our rubber material have cultivated know-how in on-site lining method and mixture technology of vulcanizing rubber.
Autoclave (Small size): Good rubber properties and bonding by pressured steam curing.

Atmospheric pressure steam curing: Good rubber properties and bonding by pressured steam curing.

Internal steam curing 

Hot water curing

Self curing (ambient cure)

Pre ‐cured (cold bonding)
Ha Thanh offer vulcanized on-site without need for an autoclave. The rubber linings achieve same properties to autoclave vulcanized materials. 
Concrete slurry tanks Rubber lining at site 
Remark chemical resistance
Chemical resistance are determined according to test results and actual long-term performance. And accurate material selection requires careful consideration in terms of operating conditions and specifications of equipment.
Rubber origin, rubber properties, rubber resistance, adhesives, construction methods, equipment and human resources are important factors that determine product quality.
Therefore, please consult with us in advance for selection of rubber material against your chemical.