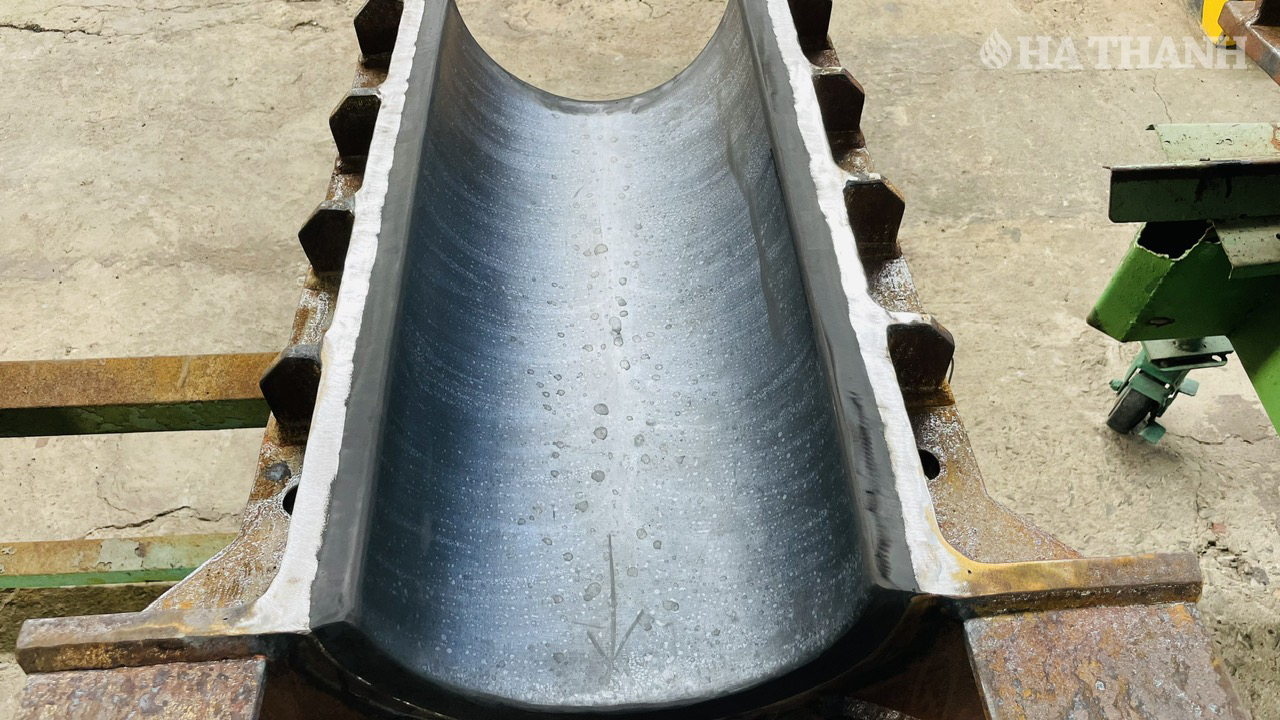 Ha Thanh Hot bond Neoprene ribbed & riser clamp services
Ha Thanh offers corrosion protection rubber linings which protect offshore platform risers from exposure to seawater immersion, splash zone and ocean air.
Product offshore flatform



Riser Guide Support, Riser Hanger Supports, Riser Clapms, Pipelines, Diaphragm Seal.
Neoprene rubber ribbed and flat sheet
Neoprene rubber flat sheets are designed in different size ribbed sheets which have the thickness from 3mm to 25mm. After being lined and vucalnized with a stable temperature and process, the rubber sheets will create the products with excellent hardness and adhesion. 
Ha Thanh applies hot bonding and cold bonding rubber methods for equipment and products according to the customers's requirement.
The sample products will be re-evaluated for quality at agencies that have the function of assessment, measurement and quality inspection when required.