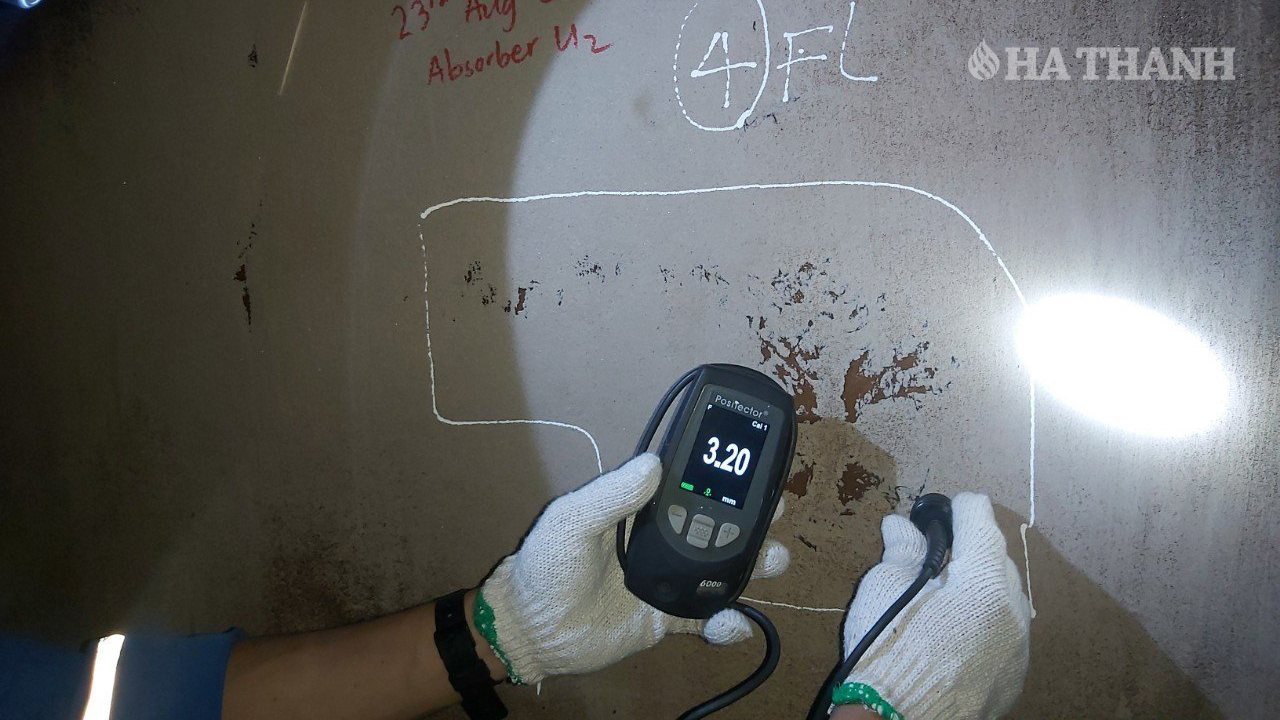 Approved applicators
On site or shop maintenance and repairs involve glass flake lining and flake coating. Ha Thanh provides a complete range of inspection, repair and maintenance services.
Remove old subtrates and re-lining on field
We are provide flake materials or the supervisor which will be best suited for your needs.
Re-lining and coating FGD on site work
Flake lining has excellent chemical resistance against most of acid, base, solvent and gas. Type of resin could be selected in accordance to the kind of service chemical.
In shop Flake lining
Your tank and euquipment to be fabrication or re-lining shall be transport to our shop for carry our blast and apply flake and FRP lining.