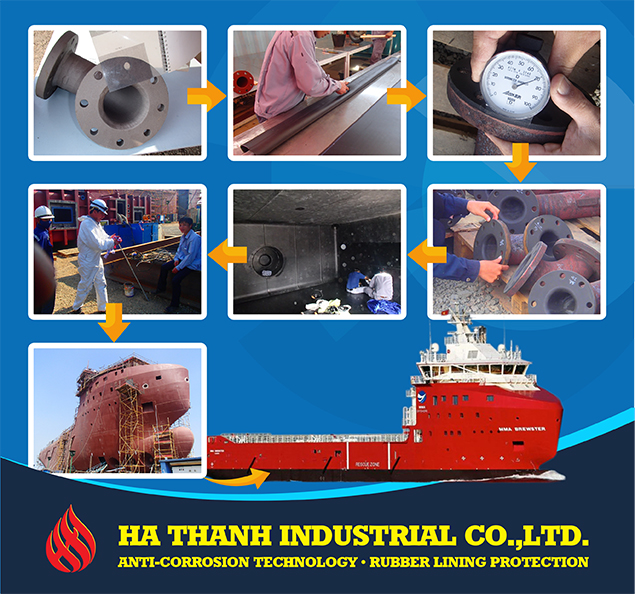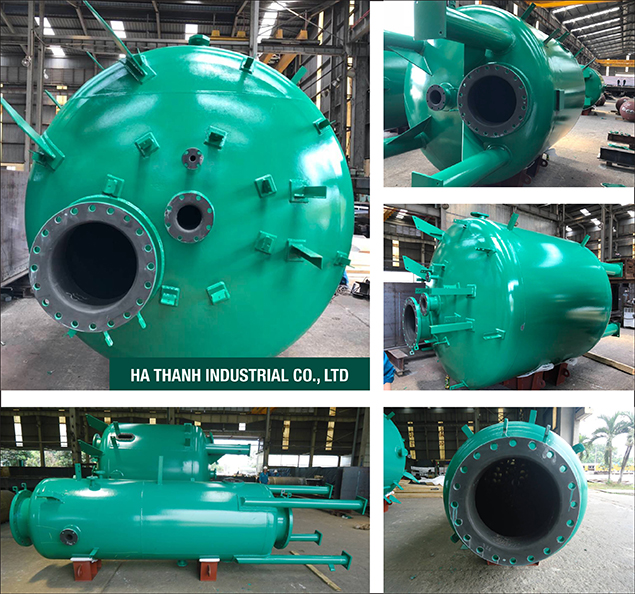 Description
06/04/2015

Ha Thanh compeleted 400sqm Rubber lined tanks and pipeline, for the transport of phosphoric acid, waste acids and hydrochloric acid for 02 Platform Supply Vessel (PSV) project of Vard Vietnam belong to Vard AS Group – Norway export to Australia. 

Tank capacities:Beyond standard offshore supply (i.e. fuel, water, mud etc.) the PSV has capacity to carry substantial dangerous and noxious liquid chemicals in bulk including but not limited to MEG, TEG, NaOH, HCI and H2S Scavenger. 

Vessel name: Is the MMA Plover and its sister vessel MMA Brewster. 
Successful Complete project
Good quality.
On time.
Safety.
Solution
Hot bonding at field OHJI hard rubber E-15mm, R-16 5mm and autoclave E-7 3mm.
Process
Site open steam and site in Autoclave pipeline lining.